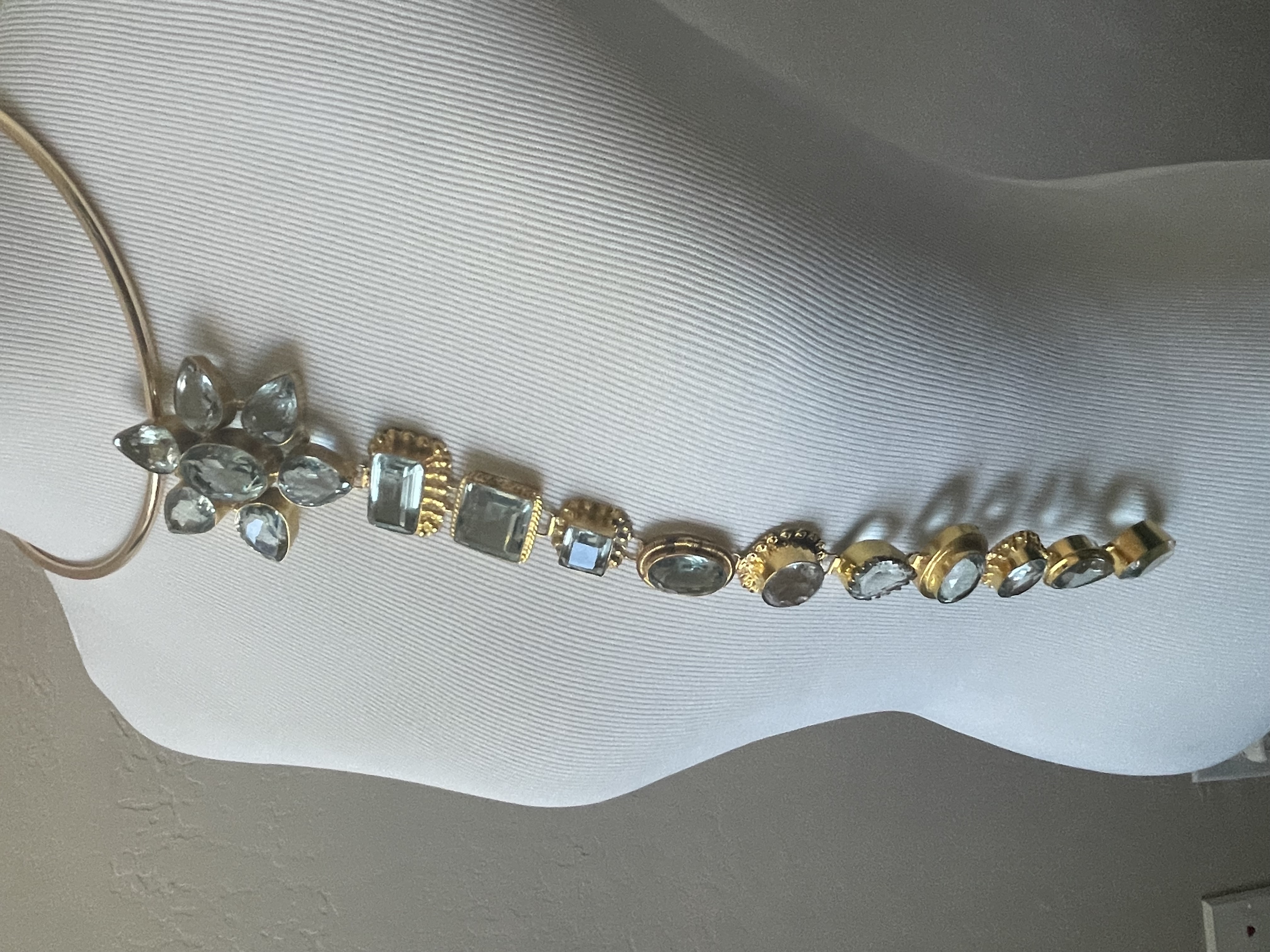 Absolutely love large expressive jewelry. Does it need crystals? Sure. Can it be just specially large? Wonderful. Should it be great design? Duh.
On the left is a vintage 1980's crystal pin that is especially nice.
In the center is a large costume heart crystal necklace.
On the right are Alexis Bittar Crystal Encrusted Loop Chandelier Earrings.
Here's a few others to consider -
Enjoy shopping!